NIKON COOLPIX B600: A CAMERA FOR EVERYTHING
Our efforts to make your foray into the world of photography, also involve helping you find the best camera, that is, the one that best suits your needs. That's why, Abes of Maine experts bring you reviews of cameras so you can find the one that will accompany you in this passion that we share. Today is the turn of the Nikon Coolpix B600, an all-terrain bridge camera that will leave you speechless. Let's see it in depth.
Bridges, in general, are cameras aimed at a user who seeks comfort above all else. Halfway between a compact and an EVIL or an SLR, it has a body reminiscent of SLRs and a lens that cannot be interchanged, but with the possibility of zooming.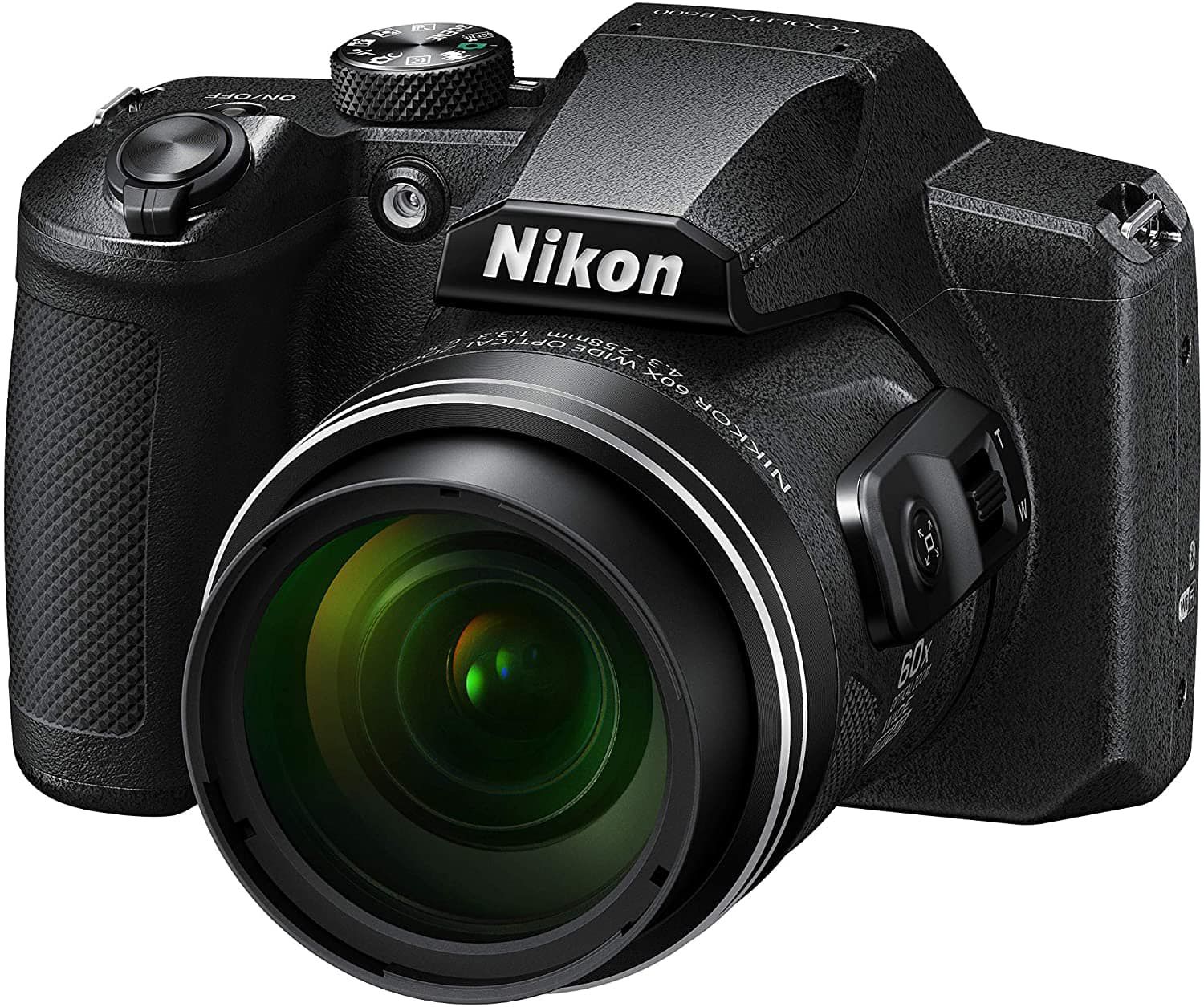 What does this translate to? Abes of Maine camera specialists said at the beginning that they will try and make it easy for you, right? Well, this means that it offers higher performance and quality than a compact in the same price range, generally, but you don't have to be changing lenses to get the photo you want.
The Coolpix B600 is specifically, designed for those who are new to photography and who like to tread on all terrains, that is, they enjoy taking a photograph of a flower as well as a bird at 300mm or the moon. Or those who are clear that they like photography very much, that their smartphone does not give them the satisfaction they expect, but they still doubt whether they are more interested in photography up close, far or simply social photography, for example.
Designed for someone who does not want to carry around different objectives or be changing them, someone who is demanding with quality, but at an amateur level, who seeks to save memories, immortalize their trips in which situations are very diverse, and so on.
NIKON COOLPIX B600 FEATURES
Let's see what this Bridge camera offers you:
1 / 2.3-inch type CMOS sensor, it is a rather small sensor, so it is not a camera intended for the most demanding of image quality.

16MP, which means you can print your photos up to 16 "x 11" without quality loss issues.

It does not have an optical viewfinder, you always have to frame through the screen.

Nikkor 60x lens. To photograph subjects that are very far away and make it seem like you are in front of them.

Focal length: 4.3 to 258mm (angle of view equivalent to that of 24-1440mm lens in 35mm). It can even go up to 2880mm digitally with a feature called Dynamic Fine Zoom.
In conclusion, the highlight of this camera is its versatility and powerful zoom, explain from the Linden, NJ cameras and electronics store. Being able to shoot from a macro to such an impressive zoom is something that very few compact cameras can do. And less at a price like this one.
To be informed of the latest articles, subscribe: